DESIGNER / ARTIST / EXTROVERT / CHEESE LOVER / CRAZY PLANT LADY
Hello, I'm Ange. I'm the founder and sole designer of Angela Hardy Design Co. I've been offering custom branding and web design services for start ups and small (service-based) businesses since 2010.
I thrive on supporting service-based startups, entrepreneurs and small business owners who need that extra nurturing when it comes to direction and trust. I'm deeply motivated by a passion for visual storytelling and approach all my projects with balance, simplicity and strategy in mind.
Before diving into any project, I take the time to connect with you, understand your business, your ideal client, and also your own personal style. All of this is then carefully translated into a functional, beautiful, intentional design that you not only love and feel connected to, but will attract and convert your target market.
After spending over 40 years on the coast of Port Stephens, my family recently moved to the beautiful township of Mudgee - where the wine tastes bolder and sweeter, and the air is fresh.
A few little quirks... I don't function without my morning coffee and fav playlist. When I'm not at my desk, I'm behind a camera, smashing a cheese platter with friends amongst the Mudgee vines, overwatering my indoor plants, sipping the perfect Rose, buying unnecessary homewares, binge watching Netflix or reading a good book in my oversized hammock!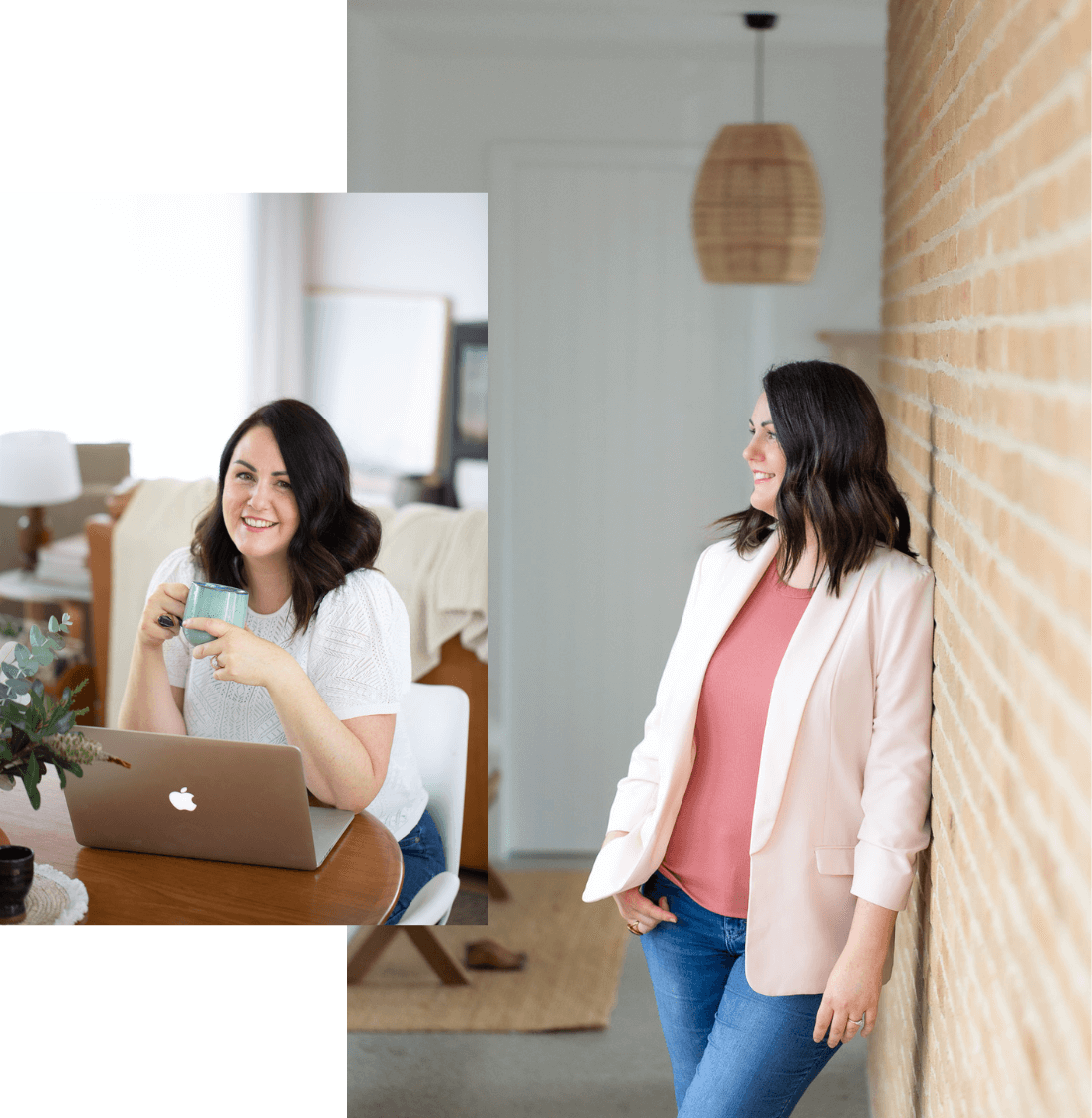 We'd be great collaborators if...
 - You're a service-based business
- You're looking for someone who can straight talk (no fluff)
 - You're ready to invest in your goals (growth mindset)
- You have the time to invest in a collaborative project
- You don't mind sticking to timeframes
- You love my design style and portfolio
We wouldn't be the best suited if...
 - You need an online shop
- You don't want design nurturing
- You're not ready to invest
- You like to have complete control
- You're not yet clear on your business goals, needs or vision
- You struggle sticking to deadlines
If you're a service-based start up or small business owner ready to thrive online, get in touch.
Simply fill out the form below and share a little about yourself and your website needs. We can then schedule a discovery call (via phone or zoom) to talk about your business goals, budgets and timeline.
If you'd rather jump right in and schedule a discovery call, feel free to use this link.