Not sure if your website is performing as well as you hoped?
Your current website might've gotten you this far, but it may not be accurately reflecting your brand, brand values, or the quality of your services. Is it performing the way you had hoped… or are you hearing crickets?
No worries — that's where I come in.
Not all websites need a complete redesign. Perhaps it's just a matter of strategising, fixing the navigation, or adding a few more "call-to-actions" to your site in order to start generating new leads.
A website review is the first step in helping to identify what's going on, and how we can fix it – affordably, and within budget.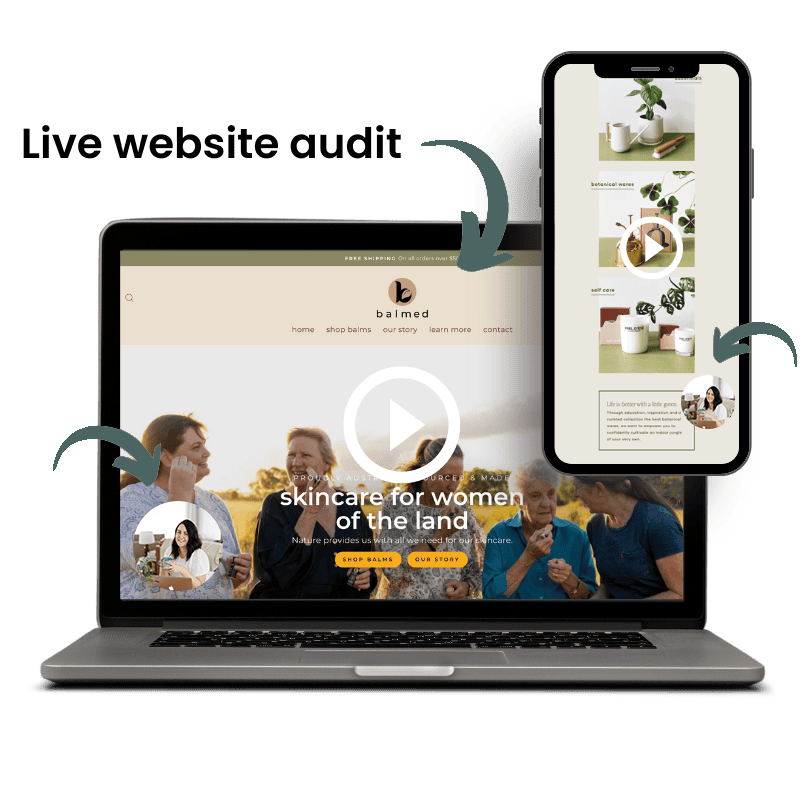 I'll take an objective look at your website from both a design and a technical point of view and suggest some "next steps" that will help improve the things you're not happy with. The cost of your review is 100% redeemable if you choose to work with me on implementing those recommendations.
Design Review
I'll review the layout of your website's architecture including mobile responsiveness, user experience (UX), site navigation, and any big mistakes you're making (to remove straight away) – so you stop losing income.
Technical Review
I'll check for broken links, navigation errors, page speed, site errors, theme/plugin errors, security risks, as well as check you are utilising in-built options for search engine optimisation (SEO).
Recommendations
I'll finish with some recommendations so you know exactly where to go, and what to do next. If you'd like me to implement those recommendations, no worries, I'll provide you with a proposal and cost estimate before we get started.
Hi, I'm Ange. I've been a graphic and web designer for over 10 years and I love empowering start ups, entrepreneurs and small business owners to thrive online. As well as being an expert WordPress nerd, I'm also a solo business owner, mum, wife, and indoor plant addict.
I'm deeply motivated by a passion for visual storytelling and approach all projects with balance, simplicity and strategy. I work with my clients collaboratively and am always available after project delivery for ongoing support.
If you're looking for a web designer you can trust, I'm your girl. 

Ready to get started on your review!