WordPress Website Maintenance
I'm here to deal with all the technical nitty gritty so you can focus on being the boss!
Your website is critical to your business, it needs to work for you and your audience… so what's your plan when it comes to keeping it protected and up to date?
As a business owner, your time should be spent interacting with your customers and growing your business, not dealing with the technical aspects of your online investment.
Don't worry — I've got you covered! From security to maintenance, backups, 24/7 monitoring and more, you'll never have to worry about your website.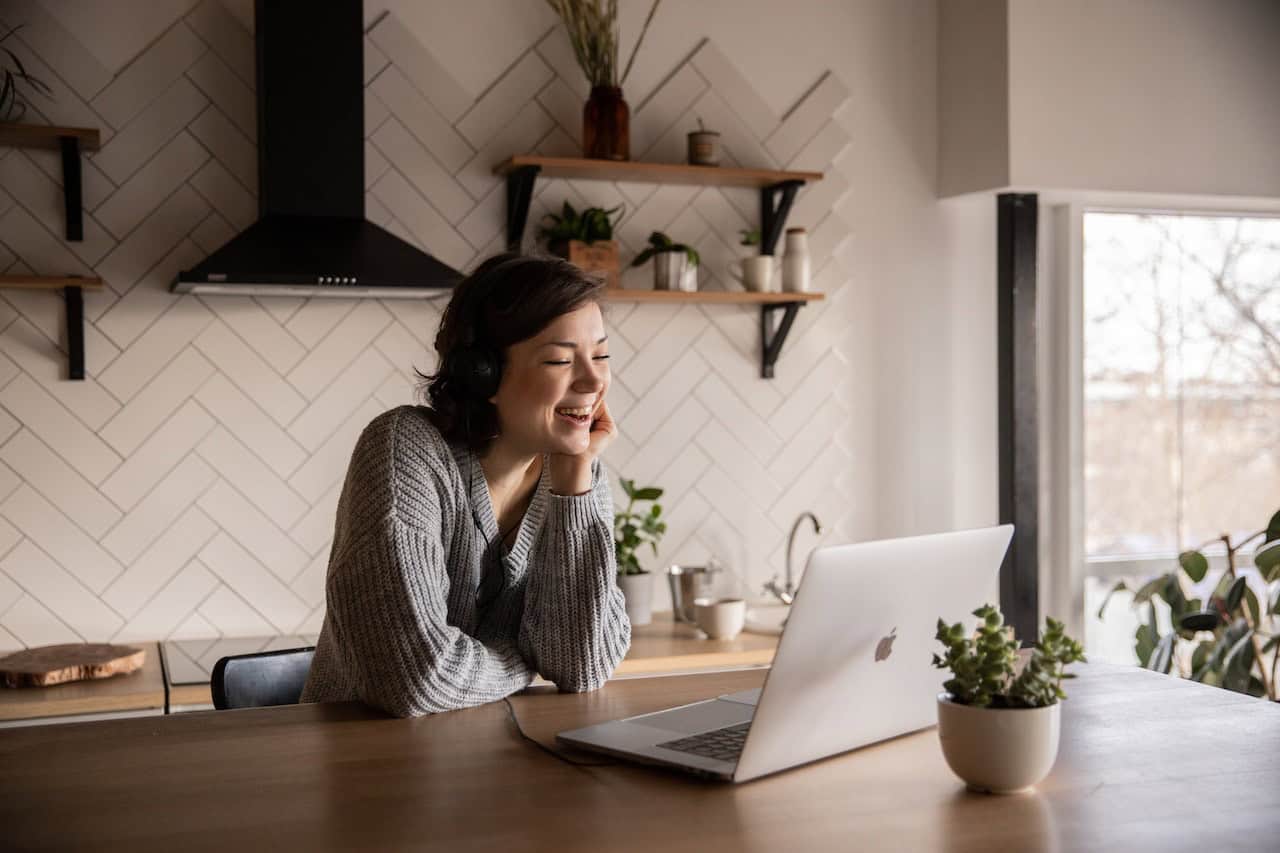 Website care plans are designed to keep your website online, running smoothly, and protected from security risks.
Core Updates
For important WordPress security and performance updates.
Plugin Updates
For important security  and performance updates and new plug in features.
Site Backups
To ensure that a full site backup is always available for peace of mind.
Security
Keep your site secure from malicious hackers trying to harm your website.
Uptime Monitoring
If your website's down, I'm the tech gal who will get it back online and fast.
There are no lock-in contracts with these web care plans. All prices are in Australian dollars and are processed as monthly or annual recurring payments from the date of purchase.
Seed
FOR BROCHURE SITES (1-2 PAGES)
Monthly Full Site Backups

Premium Licence Renewals

Quarterly WordPress Updates

Quarterly

Theme Updates

Quarterly

Plugin Updates

Quarterly Database Optimisation

Quarterly Spam Clean-up

Quarterly

Malware Security Scans

24/7 Uptime Monitoring

Quarterly

Performance & Speed Reviews

Basic Google Analytics Tracking

1 x Backup Restore

Annual Web Care Reports
Flourish
FOR STANDARD SITES (UP TO 10 PAGES)
Weekly Full Site Backups

Premium Licence Renewals

Monthly WordPress Updates

Monthly Theme Updates

Monthly Plugin Updates

Monthly Database Optimisation

Monthly Spam Clean-up

Monthly Malware Security Scans

24/7 Uptime Monitoring

Monthly Performance & Speed Reviews

Basic Google Analytics Tracking

BONUS

Pay annually and receive 1 month free

2 x Backup Restores

Quarterly Web Form Checks

Quarterly Web Care Reports
Bloom
10+ PAGES / COMPLEX / SHOP SITES
Daily Full Site Backups

Premium Licence Renewals

Weekly WordPress Updates

Monthly Theme Updates

Weekly Plugin Updates

Weekly Database Optimisation

Weekly Spam Clean-up

Monthly Malware Security Scans

24/7 Uptime Monitoring

Monthly Performance & Speed Reviews

Basic Google Analytics Tracking

BONUS

Pay annually and receive 1 month free

Monthly Web Form Checks

Unlimited Backup Restores (if needed)

Monthly Web Care Reports
*Updates are always tested for compatibility. In the case of any issues or breakage, one hour of troubleshooting and repair are included per month.
*If paying annually, no refunds are provided if you choose to terminate your web care plan prior to the renewal date.
*Before purchasing, please read the Web Care Agreement Terms & Conditions.
Frequently Asked Questions
Do you provide web care plans to anyone?
If I've built your website, you're in luck! I only provide web maintenance services to clients I work with or have built websites for. New builds include 2 months of free web care, after that there's no obligation to purchase a plan, but it is highly recommended for maintaining the integrity and performance of your WordPress website.
Do I have to purchase a web care plan?
Absolutely not! But you do have to commit to updating and maintaining your own website if you choose to DIY your web maintenance. I provide all web clients with a website manual on handover. Most client's don't want to deal with the technical overwhelm however, and are always relieved I can handle it for them.
Do web care plans include hosting?
No. Hosting fees are a seperate cost. This enables you to scale your web care plan up or down to suit (without affecting your hosting plan).
What if I have multiple (2+) sites that need to be managed?
My WordPress website care plans each cover a single site. For example, if you have 3 sites you'd like me to manage, you'll need 3 separate plans, one for each site. You can mix and match plans for each website.
Can you fix just 1 thing on my website?
Yes, I can. If you're on a web care plan and have a few minor content changes/tweaks, no problem! Larger design and development services are not covered however, but can be implemented at an ad-hoc hourly rate. Send me a message and I'll see how I can help.
Regular care and maintenance are essential to ensuring your visitors have the best possible experience, whether they are shopping, filling out a form or browsing for information. Your business can suffer from an unmanaged website from being left open to hackers and malware, to being penalised by Google for using outdated software.
What's NOT included in a web care plan?
New pages, larger website redesigns, new functionality and re-development are not included as part of your web care plan. Email management issues are also not included unless otherwise agreed. Web care plans do not include the cost of hosting and domain name renewals. Please read a copy of the Web Care Agreement Terms and Conditions for a full list of inclusions and exclusions prior to purchasing.
Can I change my web care plan at any time?
You can let me know of a change in your businesses needs at any time with only 30 days written notice by email. If you've opted to pay annually, there are no refunds if you cancel your web care plan before the renewal. I'm always open to talking through any concerns you may have.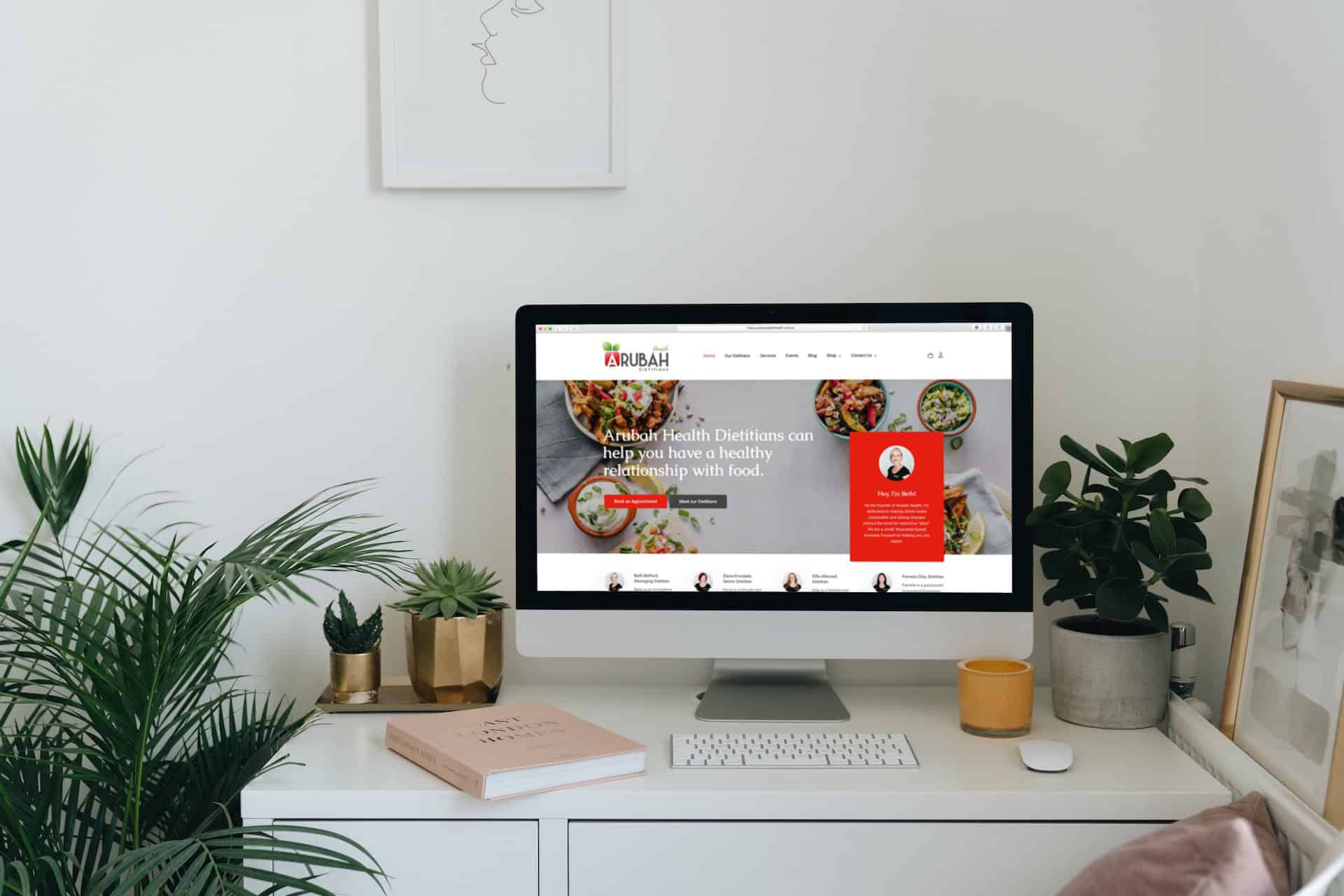 Custom Website Design
Together we can build a strategic, beautifully designed WordPress website that is unique to your business, easy to navigate, and fuels you for growth – no matter your industry.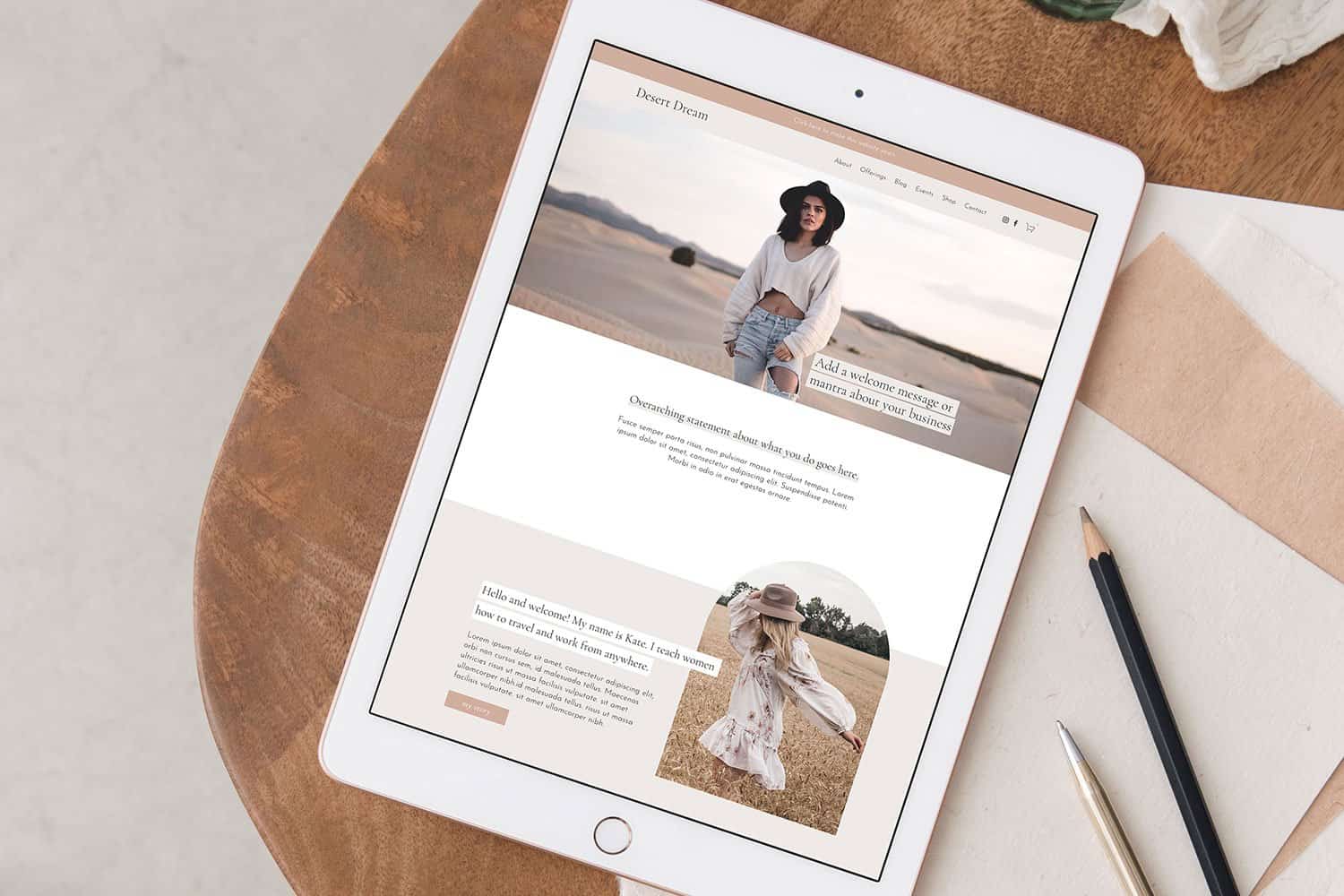 Website in a Week
Perfect for service-based business owners with a limited budget, who need to get online and fast. Choose from a library of semi-custom templates and launch in a week.